Musicians: Lorna MacLachlan (piano/vocals), Robin Tufts (drums), Stefano Valdo (bass), Richard Harding (saxaphones).
Feet On Ground is Lorna's fifth full length CD of original music and it is a journey, instrumentally, vocally, and emotionally. Richard Harding's performances are nothing short of inspired and the support from the rhythm section locks it all in. Beautiful instrumentals and emotionally touching vocals.
"Be careful what you ask for…" a phrase that has resonated with Lorna MacLachlan more recently after she put out her last album "Time 4 Change" (2011). "I hate that phrase but sometimes I can't ignore it. Since releasing that CD, so much change has happened in my life and I think it was long overdue – like an elastic that was at the end of it's stretch." Although the journey is challenging at times, it is also the change that contributes to our growth and "Feet On Ground" is a reflection and acknowledgement of the inner strength we all possess as we are faced with change.
Now, if this all sounds a little "heady" don't worry, the music does not. Lorna is always more interested in finding the simplicity in the midst of the intellectual. "Simple is so hard to achieve, at times, but definitely worth the pursuit. I want my music to be understood by a wide audience. I am not trying to speak over the heads of my listeners, I am trying to connect and celebrate that connection in a language that can be understood by a wide audience. I don't need to prove how smart I am by making music so difficult that it alienates us. How futile would that be when I speak of the commonalities we share as human beings.
Musicians: Lorna MacLachlan (piano/vocals), Robin Tufts (drums), Stefano Valdo (bass), Richard Harding (saxaphones), Ken Smith (guitars), Bob Tildesley (trumpet & flugelhorn).
Time 4 Change features Lorna in her most natural element, as a jazz pianist and composer. Her original compositions and arrangements are often strongly musical and humble vehicles that inspire individuality and ardent creativity in her players. This CD drives home Lorna's thoughtful and insightful work backed by a solid group of Calgary based jazz musicians. In collaboration with producer Claire Lawrence (former producer of CBC Radio's Jazz Beat), they have balanced Lorna's introspective ballads with her unique and rhythmically driven instrumental pieces creating a CD sure to be enjoyed by seasoned jazz listeners and curious testers of jazz alike.
Water Music was commissioned by Sturgess Architecture to present as a gift to the City of Calgary. It describes, in music, the structure designed by the architect by taking you through a musical walk through the building. This was originally performed for the opening of the building in 2008.
Telegraphy is another beautiful CD of original music by Lorna MacLachlan. The title track is about communication through rhythm. All of Lorna's music is about communication and a sharing of the human spirit.
Two Trees was Lorna's first recording in over 15 years. Inspired by events in her life, Lorna started writing again. The title track was written about two pieces of art. Produced by Reuben Ghose at the Banff Centre in 2006 this CD started Lorna back into writing and performing. Tracks include: Two Trees, Letting Go and Brubeck Plays Satie.
This recording is out of print and no longer available.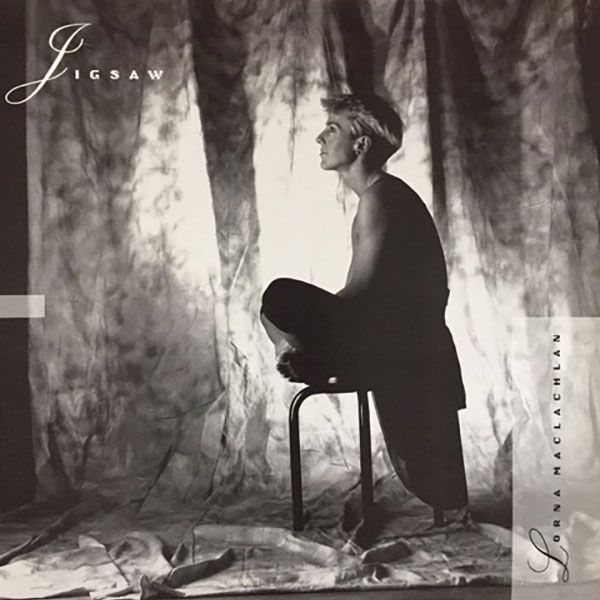 Jigsaw was Lorna's first full length album of original music performed by Lorna, produced by Lorna MacLachlan, Ted Alexander and Dan Lowe in 1988. This was made possible thanks to the Alberta Foundation for the Performing arts and FACTOR.
This recording is out of print and no longer available.